Here are a few photos taken at races I've run. You can associate some of these photos with the times I have listed in the performance log on this page. I have run hundreds of races throughout my running career, but I don't have a collection of photos to match. With the advent of digital cameras, I got more photos. Imagine that! Here are a few times that are not on the photos or in my performance log.
Snow Hill 2007 – 3rd Place Overall – Time: 19:07
Flat Out 5K 2005 – 18th Overall – 2nd Age Group – Time: 20:18
Dash for Cash 10 Miler 2005 – 9th Overall – 2nd Age Group – Time: 1:04:09
Brenner Children's 5K 2005 – 39th Overall – 1st Age Group – Time: 19:52 (614 runners in this race)
Running of the Bulls 2007 – 6th Overall – 1st Age Group – Time: 41:40 – Here is the caption in my running log.
"This was a mess. I thought the race started 15 minutes later than it did. I heard the gun go off while I was putting gear on. I ran to the start and crossed the start line about a minute 30 after the gun.  I started dead last and ran catch up all the way. I still came in 6th overall. Chip timed. I may have had a good shot at 3rd overall (39:52) if I had started on time and could have seen my position."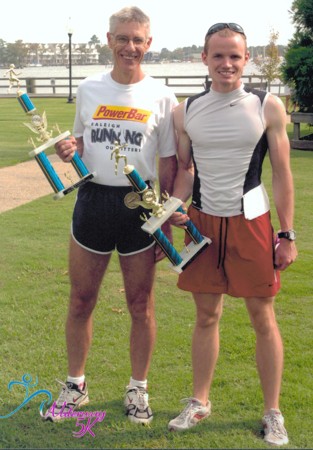 September 23, 2006 - Waterway 5K.
Elizabeth City, NC. That's where I was
born. The winner and me. This photo
appeared in the Running Journal.
2nd Overall. Time - 19:25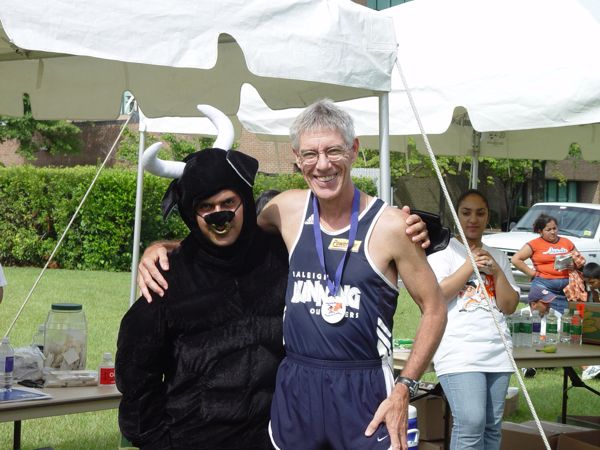 Running of the Bulls - Fayetteville, NC - 2007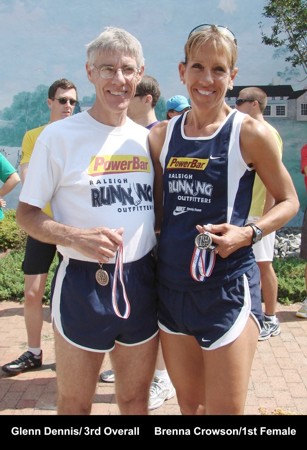 May 19, 2007 - Run for Lacy.
Snow Hill, NC. Brenna Crowson,
one of the top female masters and me.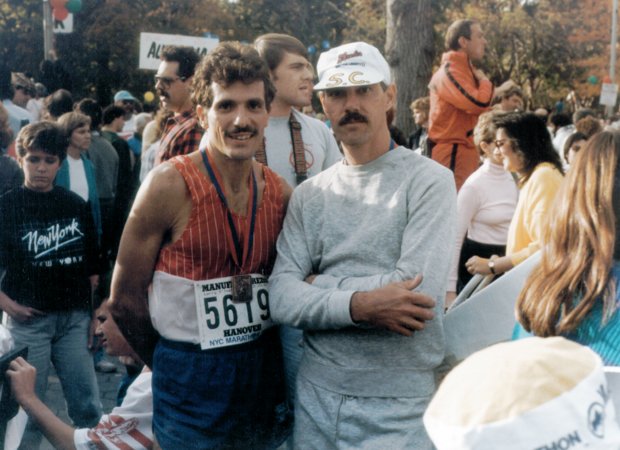 Larry D'Ippolito and me just after completing the NY City Marathon
in 1985. That was my first marathon. I ran a 2:54, missing the Boston
qualifying time by a little over six minutes. Six weeks later I ran a
2:49:31 at the Island Marathon and qualified.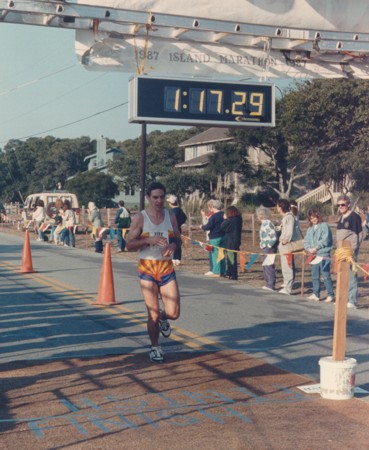 The 1987 Island Half Marathon.
It was run on the Isle of Palms, SC.
July 2, 2005 - Flat Out 5K. Greenville, NC.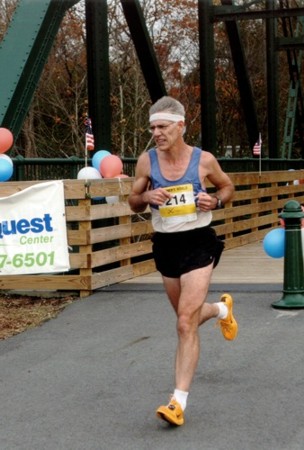 December 4, 2005
Dash for Cash 10 Miler.
Greenville, NC.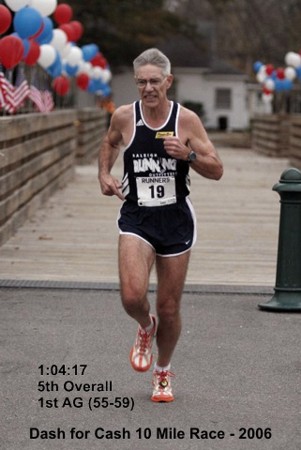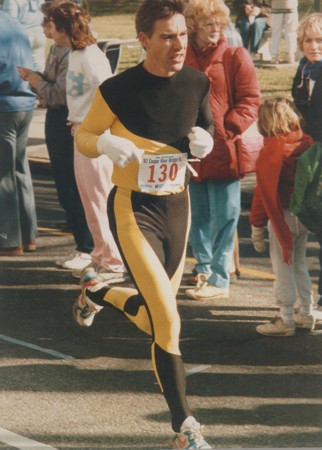 April 4, 1987 - Cooper
River Bridge Run.
Time - 35:40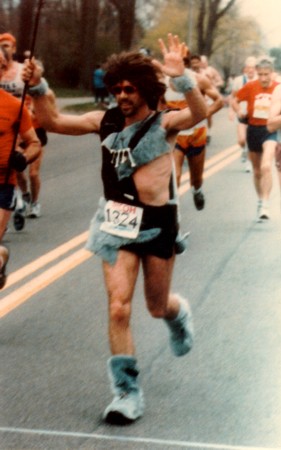 I ran the 1986 Boston
Marathon in costume.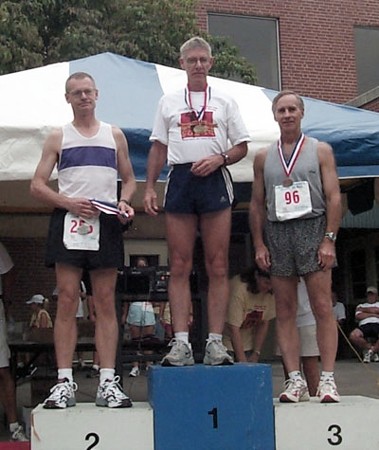 August 27, 2005 - Brenner Childrens 5k.
Winston-Salen, NC.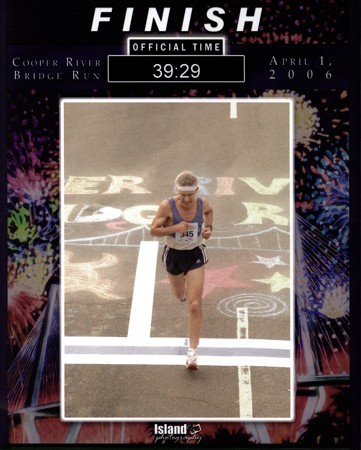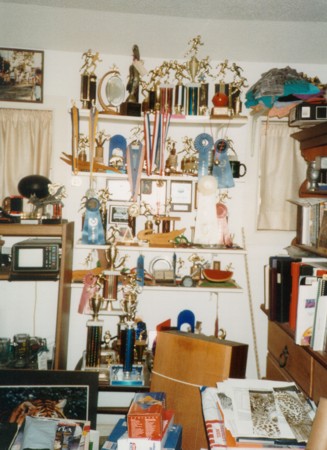 Just prior to moving to Raleigh in July 1996, I
took this photo of some of the awards I
had accumulated. I was living with my cat Zoe
in a 300 sq. ft. studio